Packaging Insight for Sales
Once insights are captured, they need to be packaged in a way that's actionable and relevant for those on the front lines. This involves:
Training for Data Utilisation: Equipping sales teams with the skills to interpret and leverage data effectively. This includes understanding market shifts, emerging trends, and potential challenges.
Regular Updates: Providing sales teams with up-to-date market insights, customer feedback, and competitive analysis.
To package the insight correctly build a gameplan that can help the sale progress in the right direction and lead the customer to the solution, not with it. To build and package the insight into a game plan to support the sales team go to market ask youself the following questions:
Does this insight teach us something to help us pivot or refocus of Distinctive selling points.

Does the insight help reinforce our advantages and benefits

Does the insight help challenge the status quo and lead to our value proposition

Can we package this insight for marketing messages
Remember that insight is designed to lead the customer to your products and services, not simply educate. Therefore utilising the 4 items above, add this intelligence into your teaching throughout the sales cycle.
Taking an Agile Approach
True agility means regularly revisiting and reassessing strategies, being willing to pivot when necessary, and ensuring that execution is swift and efficient. It's about fostering a culture where change is embraced, adaptability is valued, and insights drive actions.
Continuous Learning: The Underpinning of Agility
In today's rapidly shifting SaaS market, continuous learning is paramount. New technologies emerge, competitors rise, and customer preferences evolve. Those who are committed to learning and adapting are the ones who stay ahead of the curve.
Reframing Your Approach
Here's a challenge to your current thinking: Is your business truly agile, or are you just good at putting out fires? Insight Agility is about keeping a finger on the pulse of the industry, staying informed about potential disruptors, and positioning oneself to be proactive rather than reactive.
The Five Forces: A Holistic Approach
Insight Agility is just one of the Five Forces we've identified as essential for SaaS businesses to thrive. Stay tuned for our article next week on Force 3: Client Centricity, where we'll delve into the importance of putting customers at the heart of everything you do.
Free Downloads and More Content:

FREE DOWNLOAD:

Maximise your Sales Meetings
This booklet will share some hints and tips on how you can raise your game using Salecology's 4 Personality Colours and how to maximise your sales meetings across each of the 4 stages of the sale, and get more yes's!
Click on the image or here to download (No name or email details are required).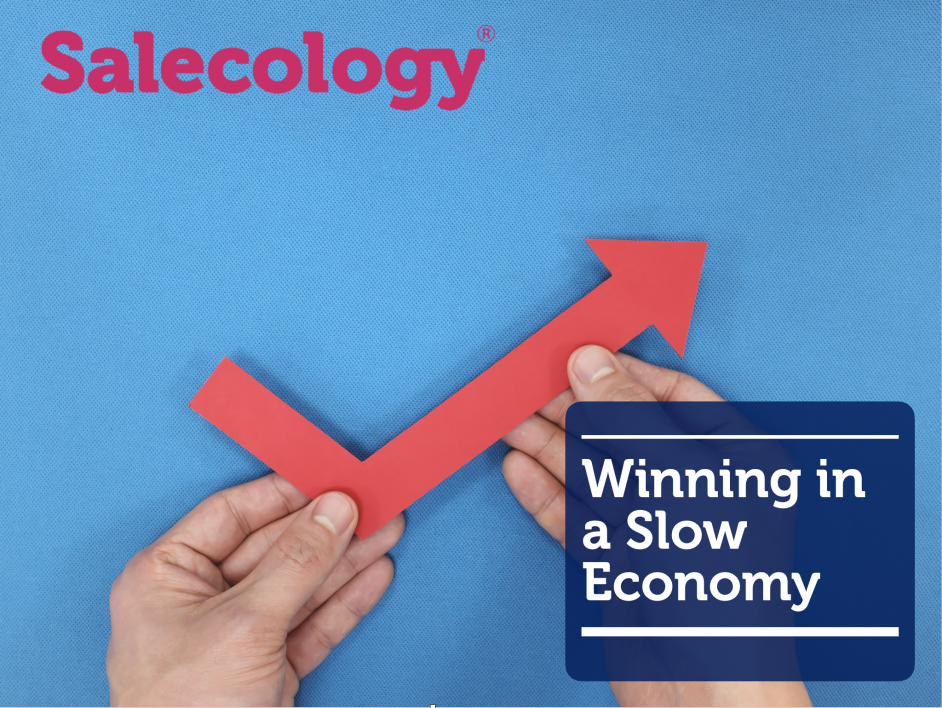 FREE Webinar:

SaaS Sales: Winning in a Slow Economy - 7th Nov.
This webinar will challenge your current perceptions and empower you with strategies to transform challenges into opportunities. Dive into 5 key forces that will give you actionable insights, expert strategies, and real-world examples that will equip your team to navigate market shifts with unmatched confidence and precision.
Learn More and Register Here. Places are limited.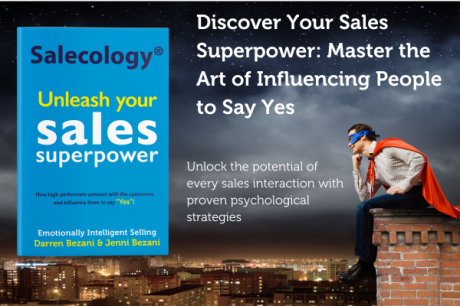 GET THE BOOK:
More information on building better engagement across the sales cycle can be found in the latest Salecology Book, Click the image below to take a look at the website.